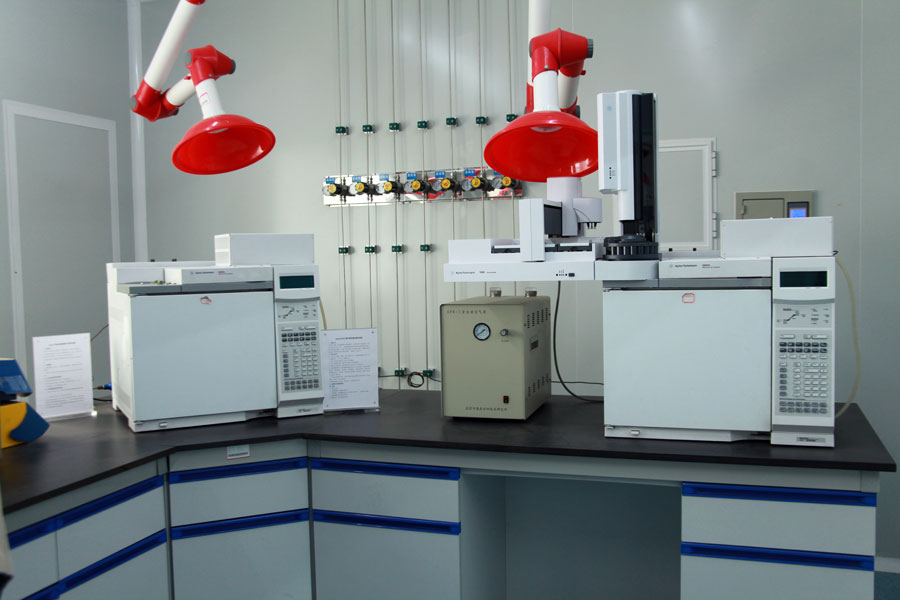 Central laboratory is a public service platform for teaching and scientific research, which was established in 1983. There are lots of instruments and equipments in the central laboratory, with the total value more than 30 million yuan. The equipments mainly include nuclear magnetic resonance spectrometer (NMR), field emission scanning electron microscopy (SEM) and transmission electron microscopy (TEM), automatic polycrystalline X-ray diffractometer, X-ray single crystal diffraction, laser scanning confocal microscope, plasma emission spectrometer, liquid chromatography-mass spectrometry, gas chromatography-mass spectrometry, flow cytometer, amino acid analyzer, ultra-thin slicing machine, ultracentrifuge and other large precision instrument. More than 30 equipments with the single price are as high as 400,000 yuan. Seven equipments with the value more than 2million.
Center laboratory own a team of professionals, who are responsible for research and analysis in the field of agriculture, biology, food science, environment, ecology, chemistry, medicine, materials and so on. They mainly engaged in inorganic, organic and polymer qualitative and quantitative analysis, microstructure of the materials and biological samples observation, the environment and harmful material detection, food safety test, drug analysis, biological macromolecules detection and so on.
Since its establishment, central laboratory has always provided the first-class service for teaching and researching. With the modern advanced equipment, the central lab can make a positive contribution in providing better service for the related disciplines construction in our school, also providing large equipment operation training to the master, which can enhance the student practical ability and the research level. At the same time, in order to play our advantages for the social economic development, the central lab have been joined the large Sci-Tech Innovation service platform of shandong and Qingdao.
We will continue to persist in providing high-quality service for teaching and scientific research, strengthening the team construction and perfecting service and management system. So the central laboratory can play more important roles in teaching, scientific research and social service.